A collaborative closing to the 2014 San Francisco-Shanghai International Chamber Music Festival with faculty and alumni of the San Francisco Conservatory of Music and the Shanghai Conservatory of Music performing Mendelssohn's Octet.
Composers:
Felix Mendelssohn
Works:
STRING OCTET IN E-FLAT MAJOR, OP. 20
Instruments:
Viola, Violin, Ensemble, and Cello
Recorded Date: 14-03-2014
Jodi Levitz
Viola
Jodi Levitz is an active performer of international reputation and passionate advocate of new music for viola. She was principal viola and soloist with the Italian chamber group I Solisti Veneti for 12 years, a position she won while still a student at The Juilliard School. She has performed as soloist throughout Europe, South America, the United States and East Asia, and she has recorded works of Cambini, Giuliani, Hummel, Porter, Mendelssohn, Rolla, Schoenberg and Schubert on the Concerto, Dynamic, Naxos and Erato labels.
She served on the faculties of the Ars Musica Academy at Imola, Progetto Orchestra, numerous European summer festivals, and is a core faculty member of the Zephyr International Chamber Music Festival in Courmayeur, Italy. Levitz attended the Juilliard Pre-College Division from age 12 and received her B.M. and M.M. from Juilliard. Her principal teachers were Margaret Pardee, Paul Doktor, William Lincer and Dorothy DeLay. She serves on the board of the San Francisco Friends of Chamber Music and is violist of the
Ives Quartet.
Joseph Maile
Violin
Violinist Joseph Maile has been passionate about chamber music from early in his musical studies, and he has worked and performed in various ensembles throughout the United States. Maile has collaborated with and performed the music of both faculty and student composers at the Tanglewood Music Center as a member of the New Fromm Players.
He has been a member of the Da Camera of Houston Young Artist Program, where he worked with other young professional musicians to create unconventional and innovative chamber music productions throughout the Houston area. He has also collaborated with numerous guest artists, including Norman Fischer, Roger Tapping, Donald Weilerstein and Menahem Pressler. Maile received a B.M. in violin performance at The Juilliard School under the tutelage of Itzhak Perlman and Cathy Cho and an M.M. in violin performance at the Shepherd School of Music at Rice University with Kathleen Winkler. Mr. Maile recently received an Artist Certificate degree in chamber music performance with Ian Swensen at the San Francisco Conservatory of Music.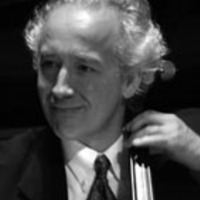 Jean-Michel Fonteneau
Cello
Jean-Michel Fonteneau is a founding member of the Ravel String Quartet, winner of two prizes at the Evian String Quartet Competition, and of the first French Grammy award "Les Victoires de la Musique Classique." They toured extensively around the world and singlehandedly created the first-ever string quartet residency program in France. Highly sought after, Fonteneau performs frequently with such renowned artists as Leon Fleisher, Menahem Pressler, Gilbert Kalish, Claude Frank, Peter Frankl, Kim Kashkashian and members of the Amadeus, Juilliard, Pro Arte and Fine Arts quartets. A passionate and devoted teacher, he served on the faculty of the Conservatoire National Supérieur de Musique in Lyon, France, until 1999, when he moved to the United States to join the faculty of the San Francisco Conservatory of Music. His students have won national and international competitions, appeared on From the Top and received Presidential Scholar honors. He appears regularly at summer festivals including the Yellow Barn Music Festival, Domaine Forget, Oberlin at Casalmaggiore, MYA and ARIA. Fonteneau's recordings can be found with Musidisc-France and Albany Records.
Weimin Zheng
Dandi Wang
Nian Liu
Shuting Wu
Ian Swensen
Violin
A native of New York, violinist Ian Swensen came from a musically gifted family of Norwegian and Japanese-Hawaiian descent. He studied at The Juilliard School with Dorothy DeLay and the Eastman School of Music with Donald Weilerstein. He has lived in the Bay Area for nearly 20 years, teaching at the San Francisco Conservatory of Music and Sacramento State University. He is a passionate pedagogue, and his students have gone on to major positions in orchestras and teaching institutions around the world. Swensen also maintains an active schedule as soloist and chamber musician, appearing at Music@Menlo, with the Chamber Music Society of Lincoln Center, the Smithsonian Chamber Music Society and other venues. He has performed with members of the Juilliard, Cleveland, Emerson, Takács, Concord and Tokyo quartets, as well as Menahem Pressler, Gilbert Kalish, Mark O'Connor and Yo-Yo Ma. He is one of the few musicians to have been awarded the Walter W. Naumberg International Competition's top prize for both chamber music and violin. His recordings can be found on the Telarc and Deutsche Grammophon labels.